What is guilty without a conviction?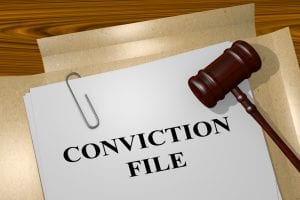 Many clients are often confused about the difference between a conviction and a non-conviction. If you have been to Court and received a sentence involving a non-conviction, then you will have a record or a recordable outcome against your name. If what you are really trying to understand is how to avoid a criminal record then click the link for a break down of the only ways that you can avoid a criminal record.
For further information about what it means to have received a non-conviction sentence, keep reading.
After a plea of guilty is entered or if there is a finding of guilt following evidence being called, the magistrate or judge will then proceed to sentence the offender.
The sentence handed down will either be made with conviction or without conviction. A sentence made without conviction is a good result. It means that if that same person is later asked if they have ever been convicted of an offence (e.g. by an employer or on a visa application), they can answer 'no'.
Usually, a non-conviction is only available for offences on the lower end of the scale and to offenders who have no prior criminal history. A conviction will usually be handed down if the offending is of a more serious nature or if there are any aggravating factors to the offending. In practice, it is unlikely (but not impossible) that an offender will receive a non-conviction if they have previously been convicted of an offence.
What does it mean to have no conviction?
Whether a sentence is made with or without conviction, the offender will still have a criminal record. This is because a finding of guilt has been made against the offender.
For a non-conviction, a police record check will still show that the offender was found guilty of the particular offence but that it was made without conviction.
It is a common misconception that a non-conviction will mean that you don't get a criminal record. A non-conviction in relation to a criminal matter will always result in a criminal record, it is one of the most misunderstood concepts in the criminal law.
The Legislation:
s. 8 of the Sentencing Act – Conviction or non-conviction
In exercising its discretion whether or not to record a conviction, a court must have regard to all the circumstances of the case including—


the nature of the offence; and
the character and past history of the offender; and
the impact of the recording of a conviction on the offender's economic or social well-being or on his or her employment prospects.

Except as otherwise provided by this or any other Act, a finding of guilt without the recording of a conviction must not be taken to be a conviction for any purpose.
A finding of guilt without the recording of a conviction—


does not prevent a court from making any other order that it is authorised to make in consequence of the finding by this or any other Act;
has the same effect as if one had been recorded for the purpose of—


appeals against sentence; or
proceedings for variation or contravention of sentence; or
proceedings against the offender for a subsequent offence; or
subsequent proceedings against the offender for the same offence.
Click here for further information on how to avoid a criminal record or call one of our offices located a the top of the page under "office locations".