What is a Spent Conviction?
In Victoria, a spent conviction is a conviction that no longer appears on a criminal record check. There are a number of different mechanisms that trigger the application of the spent conviction legislation.
There are spent convictions that are automatically spent at the time of attending court, spent convictions that automatically become spent after a period of time an spent convictions that can only be granted by a Magistrate following an application being listed at the Magistrates Court.
In Victoria the Spent Convictions Act 2021 was given assent on 31 March 2021 with division 2 of part 2 taking effect from 1 July 2022 and the balance of the act taking effect from 1 December 2021, unless proclaimed on an earlier date by the Governor of Victoria.
It is important to note that this legislation has retrospective application, meaning that the legislation will be applicable to matters that have already been to court. This is why, notwithstanding the legislation has not yet taken effect, prior to entering any plea of guilty at a court, it is important to make sure you have engaged criminal lawyers who understand this legislation.
It could be the difference between having a criminal record and not having a criminal record in the state of Victoria. For more information on making an application, see the latest information from the Magistrates Court of Victoria.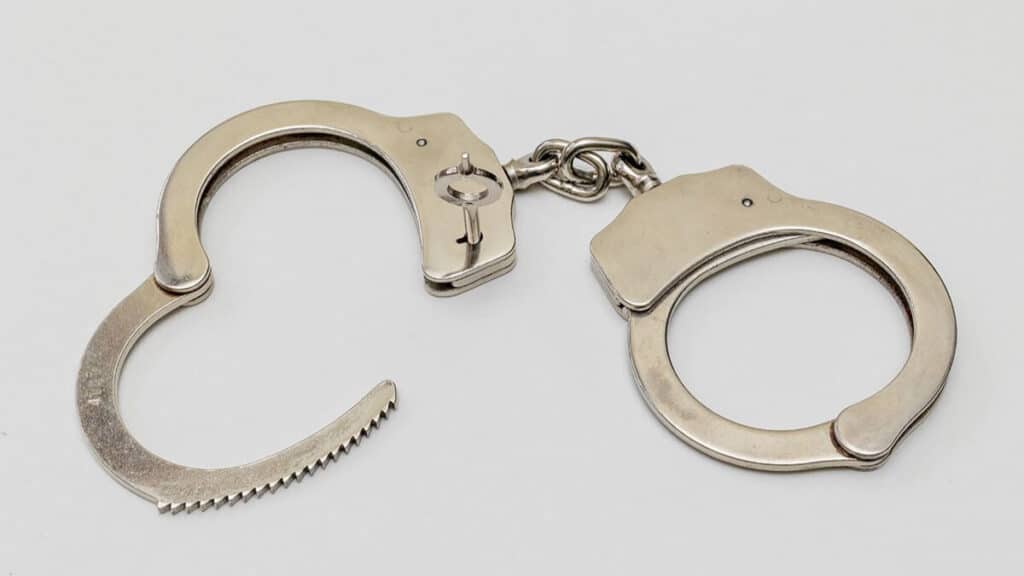 How can I get a spent conviction?
Engage experienced criminal lawyers prior to resolving your matter to ensure that you are given your best chance of receiving no conviction at court, this is the best way to ensure you get a spent conviction.
There are three mechanisms whereby convictions will be considered spent.
Where convictions are spent immediately;
Where convictions are spent after a period of time; and
Where convictions are never considered spent unless on order by a Magistrate
Immediately spent convictions
The first relates to those convictions that are automatically and immediately spent. This type of spent conviction happens directly following the conclusion of the matter at court. The relevant legislation can be found at section 7 of the Spent Convictions Act 2021.
This type of spent conviction operates when the following conditions are met;
In relation to adult offenders, where no conviction is recorded by a Magistrate or the matter relates to an infringement matter and is not a matter that is considered a 'serious conviction' (finding of guilt in relation to serious conviction);
In relation to

children only

, immediately spent convictions also apply to serious convictions, but only where the offence was committed when the offender was under 15 years of age; or
More generally, where the person was found unfit to stand trial, but has been found to have committed the offence at a special hearing under the Mental Impairment and Unfitness to be tried Act 1997.
If any of the above circumstances apply, the matter will automatically be considered a spent conviction and will not be disclosed on an accused's criminal record.
It should be noted, however, that a conviction becoming spent in the above circumstances, is subject to the successful completion of any conditions that may be attached to the penalty imposed at court.
Convictions spent after a period of time
The second scenario relates to those convictions where:
A magistrate or a judge records a conviction per section 8 of the Sentencing Act 1991; and
The conviction is one that is not defined as a serious conviction per the Spent Convictions Act 2021.
In these circumstances, in relation to an adult, the conviction will only become spent after 10 years from the date of conviction and in relation to a child, 5 years from the date of conviction.
The conviction period commences on the day of the finding of guilt by the court.
The Act provides that the conviction period restarts where the person receives a subsequent conviction before the original conviction period ends, but this does not occur where the subsequent conviction is a fine of 10 penalty units or less, an order for compensation or restitution, or if the Court records no penalty or conviction.
Hence, a subsequent conviction for relatively minor reoffending may not restart the conviction period.
Convictions spent by application only
This final category relates to matters dealt with at court that are not considered spent convictions unless an application is made to the Magistrates Court and the application is granted by a Magistrate.
A person who receives a 'serious conviction' may apply to the Magistrates Court for a spent conviction order in relation to a conviction for a serious offence if:
The person was a child (under 18) or a young offender (under 21) at the time the conviction was imposed; or
The person was an adult at the time, and


no term of imprisonment was imposed for a serious violence or a sexual offence; or
a term of no more than 5 years imprisonment was imposed for any other type of offence.
What is a serious conviction?
A serious conviction is defined in section 3 of the Act as:
a conviction for which a term of imprisonment (or youth detention) of more than 30 months is imposed; or

a conviction in relation to a sexual offence; or
a serious violence offence.
What is a sexual offence?
What is a serious violence offence?
A serious violence offence is defined at section 3 of the Spent Convictions Act 2021 read in conjunction with schedule 2 of the Serious Offenders Act 2018. Here the schedule sets out a number of very serious criminal charges relating to violence. Interestingly, recklessly causing serious injury is included.
When a conviction may be spent by application
The Act provides that no application may be made, in the circumstances above, until the conviction period has expired, which will always be until any condition or period of the sentence has been served.
Where an application has been refused, no further application may be made for a period of 2 years and may only be made thereafter when new information is available and provided to the court.
The Act provides for the content requirements of the application and provides that notice must be given to the Attorney General and the Chief Commissioner of Police as soon as practicable.
Where neither the Attorney General nor the Chief Commissioner make submissions, the application may be determined without a hearing.
Where a hearing is held, the presumption is that it will be a closed hearing.
The Act defines the matters that a court is required to consider in determining the application:
The nature, circumstances and seriousness of the offence to which the application relates;
The impact on any victim of the offence to which the application relates;
The personal circumstances of the applicant;
Unique factors of background effecting persons of Aboriginal or Torres Strait Islanders;
The age and maturity of the applicant when the offence was committed;
Any demonstrated rehabilitation;
The risk to public safety in making the order; and
Any other factor the court considers relevant.
The effect of spent convictions
A spent conviction does not form a part of a person's criminal record, and a person is not required to disclose a spent conviction. Significantly, another person must not request information about a spent conviction of a person.
This means that a spent conviction will not be included on a police record check unless it falls within the exceptions within Division 2 of Part 3 of the Spent Convictions Act 2021. Broadly, this relates to being accessible for law enforcement agencies for the purposes of performing a function or exercising a power under legislation or for a law enforcement function.
This is intended to allow efficient and effective administration of the justice system and to protect community safety and does not permit broader public disclosure of criminal record information.
Should I still plead not guilty if I can get a spent conviction?
A word of warning: please do not think that a spent conviction is the panacea to protecting your record. Those who receive spent convictions will still have those matters populated on their criminal record when attending court.
If you are pleading not guilty you should not settle or plead guilty on the basis that your conviction will be spent. There are a number of ways that a spent conviction can still impact your life.
Looking at the table in Part 3 of the Act, it is clear there are several exceptions where a spent conviction will become relevant, most notably concerning employment relating to working with children, employment in areas of government and law enforcement and firearms licensing. To here to read more about avoiding a criminal record.
Offences for breaching the Act
The Act provides for an offence to disclose information relating to a spent conviction without lawful authority or the written consent of the offender. The maximum penalty is 40 penalty units.
The Act further provides for an offence to fraudulently or dishonestly obtain information relating to a spent conviction. The maximum penalty is 20 penalty units.
Finally, the Act provides for the Minister to conduct a review of the Act and lay a report before each House of Parliament within 6 months of the first anniversary of the Act.
Want to apply to have a conviction spent?
If you have a matter or multiple matters on your record that you would like to apply to the court to expunge, the applications will be complicated, and you only get one shot. To give yourself the best chance of success, please contact us for advice and assistance in the preparation of your application or plea.
If you have been charged with any offence, make an appointment with one of our experienced criminal lawyers to determine where you stand in relation to the spent conviction legislation.