Traffic Lawyers Melbourne Offices in Melbourne CBD, Dandenong, Frankston, Geelong, Moorabbin, Ringwood, Ballarat & Werribee
Traffic Lawyers Melbourne "Traffic Law Experts" Dribbin & Brown are the local traffic lawyers you need to contact if you have been charged with a traffic offence.
We have offices in Frankston, Dandenong, Ringwood, Moorabbin, Geelong, Werribee, Ballarat and the Melbourne CBD. We have lawyers with years of experience dealing with traffic offences. David Dribbin and Michael Brown have between them 40 years of experience defending people who have been charged with traffic offences. People just like you.
The offences you may have been charged with might not seem like such a big deal. Charges such as careless driving, loss of traction, driving with a suspended licence or making unnecessary noise and smoke may seem like minor things you can deal with, without the expense of a lawyer. But consider that these offences all require a magistrate to consider discretionary licence loss on a plea of guilty and what if you lose your licence or even worse, what if you have a defence but plead guilty because you didn't get the right advice?
Dribbin & Brown Traffic Lawyers Melbourne are practiced in dealing with drink and drug driving related offences. They have experience with defending people charged with not only drink driving or drug driving, but also related charges such as refusing a preliminary drug test, consuming intoxicating liquor while driving or refusing to comply with a request for tests for alcohol or drugs. Click on the link to see a specialist page in relation to drink driving and drug driving.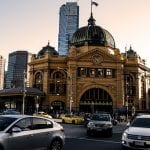 Our driving charges experts are also available to help you if you have been charged with more serious driving offences such as driving dangerously or negligently while being pursued by the police. Perhaps you have driving charges relating to conduct endangering life or serious injury, negligently causing serious injury, or to the most serious driving charge – culpable or dangerous driving causing death.
Look to the right side bar for separate links to many common driving charges heard in both the magistrates court and county courts.
Dribbin and Brown Traffic Lawyers may be able to help you with:
The lawyers at Dribbin & Brown Traffic Lawyers understand how stressful it is dealing with traffic offences. Right from the beginning, being arrested or summonsed and charged with a traffic offence can really affect you and your family. Losing your licence can mean losing your job. Once your income is gone you might not be able to pay a mortgage or rent, which could leave your family in an insecure living situation.
If you are facing a custodial sentence then you know have more than just money at risk. Being incarcerated is detrimental to relationships. Can your family cope if you are away from them and they are facing not only the loss of your income, but the loss of their home?
You need to speak to a lawyer who can help you take that all important next step. You need someone who can explain the process in language that makes sense. Our lawyers at Dribbin & Brown Traffic Lawyers are not here to make things more confusing – we want to work with you to get the best possible result.
Dribbin & Brown Traffic Lawyers are the best choice for you. Our lawyers are in court every day and they know the procedure. They have the experience and dedication it takes to achieve the best possible result in the courtroom.
Call Dribbin & Brown Traffic Lawyers to make an appointment to see a solicitor who can help you get back in the driver's seat of your future.