Family Violence Lawyers Melbourne – Victoria
Family Violence Lawyers Melbourne – Have you been charged with family violence? A family violence charge may involve a Family Violence Intervention Order (an Order), the breach an Order or another charge, for example one relating to unlawfully damaging property or relating to threatening a family member or pet with injury or death.
If you are facing family violence charges then you need to speak to an experienced family violence lawyer that operates in Melbourne.
Recently the Sentencing Advisory Council (SAC) has advised the judiciary to take a tougher approach in respect of family violence, especially with breaches of Orders. The SAC, which is an independent statutory body, examines sentencing by the judiciary (Magistrates and Judges) and makes recommendations regarding sentencing of various crimes.
The Family Violence Protection Act 2008 (Vic) allows the court to grant an Order when satisfied on the balance of probabilities that 'the respondent has committed family violence against the affected family member and is likely to do so again'. This means that it is very easy to get an Order and it doesn't require evidence or for the prosecution to satisfy the legal requirements of a criminal charge. You do not have to be 'found guilty' to have an Order made against you, but you do have to comply with an Order that has been made. Not doing so can mean up to two years in custody, a fine, or both.
In the past, it was possible to receive light sentences where charges relating to family violence were concerned. This has changed in the higher courts and reflects a toughening in community attitudes. Family violence is now treated very seriously by the judiciary.
The Council has recently suggested several reforms to the sentencing of family violence offenders. These reforms include fast tracking of Community Corrections Order (CCO) breaches (See here for what is a corrections order) by family violence offenders in the Magistrates' court system so that offenders can be prosecuted more speedily. If this is relevant to you it means that you won't have as much time to prepare before your court date.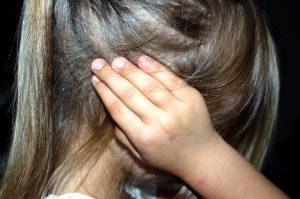 The Council also recommends a greater use of judicial monitoring of family violence offenders from early on in their CCO. This means that more offenders will have to go to court during the term of their CCO and speak to the Magistrate, updating them on their progress, answering questions and being accountable. The Council recommends directing representatives of Corrections Victoria to attend these monitoring sessions in court so that everyone involved in a CCO is on the same page with what is going on, and that the Magistrate has a greater quality of information regarding the offender and their circumstances at hand.
The Council also recommends more judicial education and training regarding factors in sentencing family violence offenders.
Things to think about before going to court –
No body wants to go to gaol in relation to family violence charges but this is not the end of the enquiry. Community Corrections Orders, a sentence also open to the judiciary, can be very onerous and cause significant interruption to your daily life.
If you are going to court for family violence, then it is a good idea to show the court that you have made an effort to address your behaviour and the way you interact with your family and/or other members of the community.
Counselling is a valuable resource, and voluntarily undergoing counselling is something that not only demonstrates to the Court that you are prepared to make changes but demonstrates remorse and can lead to a reduction in sentence.
There are also programs that you can attend that are run specifically for men who want to learn to change their behaviour, such as the Men's Behaviour Change course or an anger management course. If you are already taking one of these courses voluntarily or are booked into a course this is always helping when pleading guilty to family violence related charges.
You can also be ordered by the court to undertake any or all of the above type of courses as part of sentencing.
Like all criminal matters, you need to seek advice from a lawyer that has experience in this area. There are so many options available when going to Court. If you are pleading guilty, how are you pleading guilty? Are you eligible for diversion? Would your circumstances lend themselves to a favourable case review to see the matter withdrawn? Do you have firm grounds to be found not guilty?
If you have been charged with family violence, then you need immediate help. The scope of what constitutes family violence is wide and you need an experienced family violence lawyer to help you through the process.
If you are attending Court in relation to an intervention order or facing family violence related charges you should call Dribbin & Brown Family Violence Lawyers to help you. It can never be overstated how critical it is to engage lawyers that understand the local court, understand the area of the law and have your best interests at heart. Dribbin & Brown Lawyers embrace all three. If you have been charged, call today or select the drop down box for an office near you.