Drug Trafficking Charges Geelong – Fine Without Conviction – Geelong Magistrates' Court
Drug Trafficking Charges Geelong Charges:
Traffick drugs
Possess drugs
Drug Trafficking Charges Geelong Penalties:
Drugs have been a focal point in law enforcement for decades and the presence of particular drugs, including ICE and other amphetamines, are an ongoing issue in society. As a result, penalties are often harsh for those who are found to have been selling drugs or making drugs available to others.
Section 71AC of the Drugs, Poisons and Controlled Substances Act 1981 (Vic) sets out the maximum penalty, being 15 years imprisonment. The offence requires that the following be proven beyond reasonable doubt:
That an individual trafficked or attempted to traffick a prescribed "drug of dependence";
Traffick can mean any of the following:

Preparing a drug for trafficking;
Manufacture a drug;
Sell, exchange, agree to sell, offer for sale or have in possession for sale, a drug of dependence.
Drug Trafficking Charges Geelong Facts:
Our client was a 23-year-old male at the time of the offence. The offences for which he was charged involved drugs that he and his friend had hidden on their person as they attempted to enter a nightclub.
Our client was arrested and searched outside of the club. Police found drugs on him. He was subsequently interviewed, where he made admissions to having the drugs on him and that he intended to make them available to his friends inside the nightclub. Police tried to make out that our client and his friend were acting as a partnership, but importantly our client stated he did not know about the drugs his friend had on him.
The police charged him based on the evidence available, which included the drugs he had on him, statements from witnesses who saw the two men together and the contents of our client's admissions in interview. The fact that our client denied any knowledge of his friend's drugs and had not indicated by way of statement that they were acting together, meant police could not charge him on the basis he and his friend were acting in concert, even though they both had drugs on them.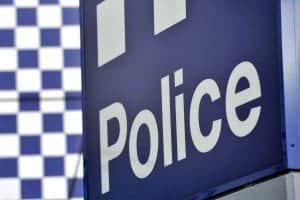 Our client had no history of prior criminal behaviour and had not previously been subjected to police interview. He could have said 'no comment' throughout the whole interview (which is his right in Victoria, and usually recommended in drug trafficking cases), but in this rare situation he did himself a favour by making a 'comment interview'.
Drug Trafficking Charges Geelong Result:
Our client attended the court in relation to the charges with one of our firm's solicitors.
The solicitor sought to negotiate our client's charges with the Police Prosecution and managed to remove the possession charge on the basis of a plea to the more serious charge of trafficking.
Our solicitor argued that the possession was part of the trafficking and that charging him with both possession and trafficking was 'double dipping'.
A plea of guilty was entered to the remaining charge. Our client's case was considered by a magistrate and it was highlighted by our solicitor that our client had been forthright and honest in interview. He was also pleading guilty at an early stage and was making every effort to own up to wrongdoing immediately, in full knowledge that he would inevitably be punished. He was a young man of good character, with no prior history, and a serious penalty would serve no purpose as he already knew what he had done was wrong.
In the end, the magistrate agreed and was persuaded to impose a $1 200.00 fine without conviction as punishment.
This was a fantastic result for our client as he was young man with a limited work history and little job security. A fine allowed him to put the matter behind him and continue on with his life. If a more serious penalty had been imposed it would only have interfered with his work and potentially put him in a worse situation. It is very rare to receive a lesser penalty than gaol time or a Community Corrections Order in relation to drug trafficking so the client was very happy.
Dribbin & Brown Criminal Lawyers Geelong are available to represent you in Geelong Magistrates Court call us today 03 8644 7300