Drink Driving Charges – Ringwood Magistrates Court – Not Guilty Verdict!
Drink Driving Lawyers Ringwood Magistrates Court :  
Section 49(1)(b) Exceed PCA .116 (Drink Driving)
Drink Driving Charges Ringwood Facts:
The client attended our Ringwood office to consult with one of our Ringwood Drink Driving Lawyers. Our client was in Melbourne in 2002 when he was picked up by police drink driving and driving whilst disqualified. He provided police with his address, however the police took a number of months to serve him with papers. By this time the client had relocated to Tasmania, so the papers did not get to him. Unbeknownst to him, a bench warrant was issued when he didn't answer the summons at court, which he also never received..
Fourteen years later our client returned to Victoria, at which time he was intercepted by police due to the outstanding warrant. He was bailed to appear at the Ringwood Magistrates' Court. The client then attended our office, at which point we requested a brief of evidence from police.
The first thing that we did was look at the charges to see if they had been properly initiated. At first glance, it looked as if they had: there was a summons date, the charges were signed by an informant and had been authorised by a sergeant. However, there was no signature from the registrar. Police can initiate a summons but they must file the charges with the registrar within 14 days.
Not seeing a date and signature from a registrar to signify receipt of the charges raised concerns.
Drink Driving Charges Ringwood Magistrates Court Not Guilty Result:
We obtained the old legislation that stated that police must file charges within 14 days of issuing a summons (The law changed slightly in 2010 with the introduction of the Criminal Procedure Act).
We attended Ringwood Magistrates' Court to conduct a case conference and to enquire of both the Police Prosecutor and the Court Coordinator whether the court had on their file charges that had been properly initiated.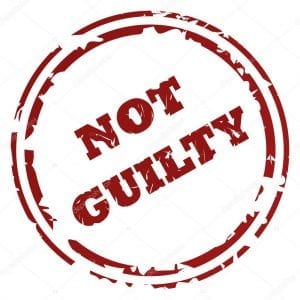 They did not. Following further discussions with the prosecutor, the matter was adjourned to allow time for the Prosecution to produce charges that had been properly authorised.
They could not do this, and on the following court appearance the charges were withdrawn. It was not possible for the charges to be resisted, as all summary charges must be filed within 12 months of the date of the offence.
This client was extremely lucky. It is unusual that clients charged with drink driving avoid any penalty at all, but this is why it is so important to always see a lawyer before pleading guilty to any charge. There are avenues that need to be considered in every case, including whether the charges are valid.