Impoundment / Immobilisation / Forfeiture of a Motor Vehicle 
Initially introduced in 2006, anti-hoon laws came into effect to allow police to crack down on hoon driving. Police have the power to impound, immobilise or permanently confiscate (forfeit) vehicles driven in ways deemed to be dangerous or reckless. Initially these powers were not utilised very often by police.
As of 1 July 2011, it got tougher with the Victorian parliament introducing stringent new anti-hoon laws by way of the 2010 Road Safety Amendment (Hoon Driving) Act. Since the introduction of the new laws the Chief Commissioner of Police has put in place a separate impoundment division to ensure that police charging hoon drivers are able to impound vehicles, and in certain circumstances make applications to the Court to forfeit vehicles to the government.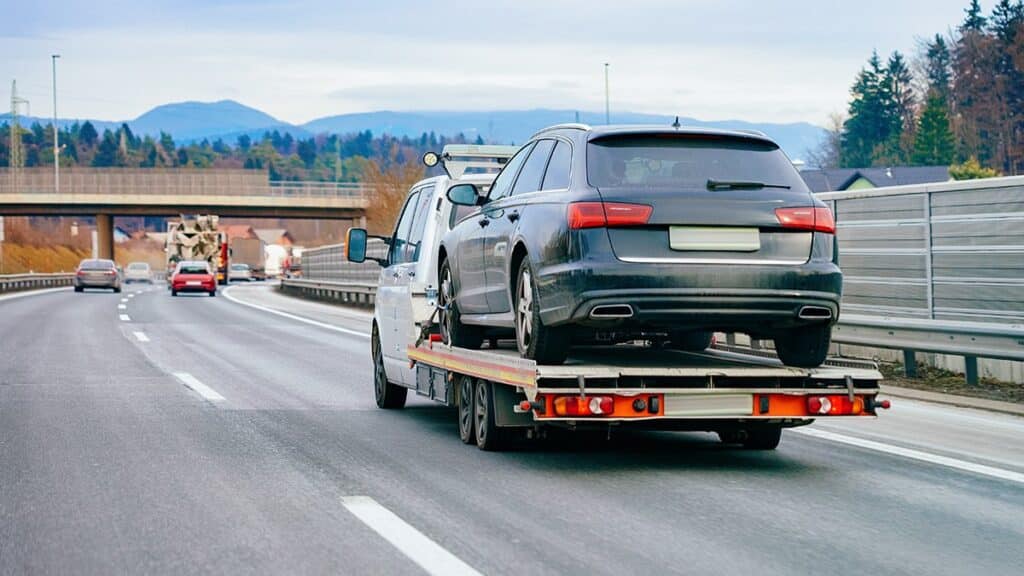 When can police impound or immobilise your motor vehicle?
Now under section s 84F(1) of the Road Safety Act if a police member has a reasonable belief that a driver has committed a 'related offence', they have the power to seize the vehicle and impound or immobilise it for a period of 30 days. Prior to 2011 it was only 48 hours. The laws are very draconian, it does not matter who owns the vehicle, it can be impounded regardless. We have represented hundreds of clients in circumstances where the car in question should never have been taken in the first place.
The difficulty with how this provision operates is that police can impound your vehicle in Victoria when they only suspect you have committed the offence regardless if you are innocent or not. They can then make an application to the magistrate or judge to further impound the motor vehicle. 
What happens when police impound or immobilise your motor vehicle?
Under section 84I of the Road Safety Act (RSA) if a motor vehicle is seized or surrendered in accordance with section 84G or 84H, a police officer may direct that the motor vehicle be moved to a holding yard by any reasonable and appropriate means and impound it there for a the designated period or have the vehicle immobilised (by wheel clamps, a steering wheel lock or any other means) for the balance of the designated period. They may also do anything else reasonably necessary in the execution of their duties. 
Can I appeal an initial impoundment order?
Yes, you can appeal a decision by police to impound your vehicle under section 84O of the Road Safety Act 1986 if your interests are substantially affected by the impoundment or immobilisation of the motor vehicle.
There are notice requirements and other factors to consider when considering an appeal.
An applicant must satisfy a magistrate that exceptional hardship to them or any other person exists to justify the immediate release of the vehicle.
As a part of that appeal process it should be noted per 84O(4) of the RSA a magistrate has the power to reduce or remove all designated costs associated with the impoundment.
What is hoon driving?
'Hoon driving' is a term used to define driving that is dangerous and reckless, thereby putting the public at risk. Section 84F of the RSA provides the power for the surrender of a motor vehicle if a police officer believes on reasonable grounds that a motor vehicle has been used in the commission of a relevant offence.
What is a relevant offence?
Section 84C of the RSA defines "relevant offences" that can render a vehicle liable to immediate impoundment or immobilisation and ultimately forfeiture in some cases. These include:
Drive unlicenced/disqualified (other than an offence to which s 18(2) or (2A) applies)
Offences related to driving, or being in charge of, automated vehicle for which an ADS permit is not in force ( s 33(I), 33I(3) or s 33J(1))
Making unnecessary noise or smoke (only in relation to improper use)
Involvement in street racing or speed trials on a road
Driving 45km per hour above the applicable speed limit
Exceeding the speed limit while driving a heavy vehicle ( 45km or more over speed limit or 145km or more where applicable speed limit is 110km)
Riding a miniaturised motorcycle
Driving/being in charge of a motor vehicle which is being used in a speed trial or race
Deliberately or recklessly entering a level crossing when a train or tram is approaching
Breach of the Road Rules in circumstances where the number of passengers in the motor vehicle exceeds the number of seats available to them
Dangerous or negligent driving while pursued by police
Driving offences connected with emergency workers, custodial officers, youth justice custodial workers and emergency service vehicles
The legislation also outlines that the following offences will also be hoon driving offences if within the period of 6 years immediately preceding the commission of the offence, the driver of the motor vehicle has committed the same offence:
Drink driving with a BAC of less than 0.10
Drink driving on zero BAC licence if BAC is more than zero (and section 52 of RSA applied to the person at the time of the offence)
In relation to impounding vehicles prior to the relevant alleged offence being listed at court, per section 84F police can impound a motor vehicle for the designated period being 30 days beginning at the time the vehicle is seized or surrendered under section 84G (seizure) or 84H (surrender).
Is there further impoundment if found guilty of hoon offences?
Notwithstanding that your car may have already been impounded or immobilised prior to attending court, upon entering a plea of guilty to a hoon offence the prosecution can make a further application to impound, immobilise or forfeit your motor vehicle depending on the offence. An application may be made at any time after a relevant offence is filed but may not be made later than 28 days after a driver is sentenced for the offending.
On application under section 84U(1),
Where a driver is found guilty of a relevant offence and
within the 6 years immediately preceding the commission of that offence the driver has committed one or more other relevant offences,
the court must order, subject to section 84Z, that the motor vehicle used in the commission of the relevant offence before the court, or a substituted motor vehicle be impounded or immobilised for a period not exceeding 3 months in total (including any period of impoundment or immobilisation during the designated period) or that the car be forfeited to the Crown under section 84T. (see s 84S)
This can still occur even when the person driving was not the owner of the motor vehicle subject to the application. It is a complicated area of the law, if you are facing forfeiture, you should do yourself a favour and call our office for advice.
I was not the driver of my motor vehicle which has now been impounded by the police. Can I appeal this decision?
This is a common scenario that we have clients seeking advice about. It can be incredibly stressful particularly if you need your vehicle to commute to work or to get your children to and from school. Perhaps you live remotely where public transport or alternative arrangements/ family assistance are not available to you. An appeal can be made to the Court at any time when the motor vehicle remains impounded or immobilised. The process includes lodging an application, providing at least 7 days' notice in writing to the Chief Commissioner of the Police and outlining reasons why the impoundment of your vehicle is causing exceptional hardship.
You will be required to attend Court in relation to the appeal and it is usually the case that a magistrate will want to hear evidence from you. In these applications it is crucial that you seek legal advice and properly prepare your case and evidence prior to attending Court.
How do I resist a motor vehicle forfeiture application?
Though the police have a right to make a motor vehicle forfeiture application it does not mean that it will be granted. For example, if the vehicle used in the commission of the offence was stolen from you and you had no knowledge of the offending, a Court is not able to grant such an application. There are submissions that can be made to the Court particularly if a 3rd party would be affected by the vehicle forfeiture application or when the defendant or owner of the vehicle can make out extenuating circumstances, although this is subject to certain conditions.
Because of 84Z(3AB) of the RSA which requires a vehicle forfeiture application to be granted in circumstances where an offender has been disqualified/suspended from driving it is difficult to fight vehicle forfeiture applications on the grounds of exceptional hardship, but it is not impossible (for example where a licence loss is avoided). Usually, our lawyers will appear for our clients on a plea of guilty in relation to the traffic offence and also assist with the related forfeiture application in order to achieve the very best outcome.
If you are facing a vehicle forfeiture application, you should absolutely consult with an experienced traffic lawyer to determine whether it is possible to resist the prosecutor's application, bad advice could cost you your motor vehicle.
The legislation is complicated, and the above information is just an overview provided to give people affected by the hoon legislation some insight into the complexities involved in this legislation.
It is critical when a person has to attend Court in relation to any of these offences that have a lawyer who can competently communicate the relevant information to a Magistrate to reduce the penalties that may apply.
At Dribbin & Brown Traffic Lawyers we routinely represent clients affected by this legislation. If you have had your car or bike impounded or are facing forfeiture, call our office today and speak to one of our lawyers about how we might best approach your matter.