Sexual Assault Lawyers Geelong | Sex Assault Charges | Indecent Assault Charges
Sexual Assault Lawyers Geelong – have you been spoken to by the police or charged with sexual assault?
Sexual assault is a serious crime. Being found guilty of sexual assault can result in a long custodial sentence. If you have been charged with sexual assault then you need to speak with a legal team who:
Are going to treat you with respect regardless of the nature of the charges against you;
Are well practiced in defending charges of this specific nature; and
Will work together with a good criminal defense barrister if needed to get you the optimal result.
Dribbin & Brown Criminal Lawyers are a firm that has the advantage the guidance of two principal lawyers with more than 40 years of criminal defence experience between them. David Dribbin and Michael Brown have together developed a firm can be trusted to get the best possible results, they are both experience sexual offence lawyers.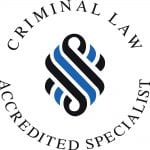 Dribbin & Brown, Sexual Assault Lawyers, have offices in Geelong, Melbourne, Ringwood, Dandenong, Frankston, Moorabbin, Werribee, Broadmeadows & Ballarat. We know that it can sometimes be a lot easier for you to speak to a local person, and that is exactly what our lawyers are, Geelong locals.
Unlike many generalist firms who practice in many different legal areas and may have restrictions on what cases they will take on, our lawyers are used to representing their clients in the Magistrates, County and Supreme Courts in all these locations. No case is too complex or difficult.
Going to court when you have been charged with a sex offence like sexual assault can be a difficult, emotionally trying situation. Whether you are unfamiliar with the court system you have been through the trauma of a trial before, we are there with you.
Our courteous and sympathetic lawyers are not going to judge you, but to help get all the information that they need to make the best defence for you possible. We are committed to getting the best outcome, whether it be you staying out of gaol and keeping your job, or you not being included in the sex offenders registry. Let us help you face your legal problems. .
Sex offences are handled with a bit more speed and streamlining by the courts so you can be sure that your matter will be dealt with as quickly as possible. This means that you need to make the right decisions from the very beginning, and that first decision should be to engage the right lawyer. There is no time for inaction.
Our sexual assault lawyers Geelong constantly receive ongoing training and professional development so that they are aware of changes to the law and also the changes to rules that judges and magistrates must follow when deciding outcomes that affect your life.
In response to the police now engaging specialised sex offence detectives in Geelong to investigate sex related offences, Dribbin & Brown Sexual Assault Lawyers Geelong are being proactive in making sure that they are as knowledgeable about the law surrounding sexual assault as possible. Your future could not be in more dedicated hands.
You are aware that there are a great many possible frightening outcomes if you are found guilty of sexual assault. These outcomes can affect your whole life – your livelihood, your relationship with your family, your reputation in the community – our community.
Therefore it is beyond important that you get advice from our lawyers before you are spoken to by the police – being interviewed by a friendly police officer is not the informal chat you may think that you are having.
If you say the wrong thing, or even something that can be interpreted as the 'wrong thing' in a police interview then what you say can haunt you for the rest of your life. You have to realize that everything you say can be used as evidence against you by the prosecution. They want you to look guilty. Do you feel up to defending yourself against accusations of sexual assault in court by an experienced barrister?
The wisest choice that you can make is to find an experienced legal team who can represent you to a jury and show them your perspective.
You have the legal right to speak to a lawyer before you speak to the police. This legal right is no accident. It was created so that you would not be disadvantaged by not being able to speak to a lawyer. Not even the police can take that right away from you. Don't waste it.
If you are facing charges of sexual assault you don't want to leave anything to chance. You need the best lawyer you can get who understands how important your livelihood, freedom and reputation are to you. It does not matter if you have never been convicted of a crime or if you have been found guilty of criminal offences before, Dribbin & Brown Criminal Lawyers, located in Geelong, are here to offer non-judgemental legal advice and representation. Call us today! 03 8644 7300