Changes to Victoria's Bail Act 1977
Victoria's bail laws are, without a doubt, the toughest in Australia. No one is more aware of that than our own experienced bail application specialists, it has become more and more difficult for us to get our clients bail, that is why we welcome the recent changes in August of 2023 to the Bail Act in Victoria.
In 2017 James Gargasoulas murdered six people and injured many others using his motor whilst on bail, as a consequence the Victorian Government changed the law making it more difficult for repeat offenders to get bail, which in theory sounded like a great idea and initially was thought to be an effective measure in protecting the wider community, but in reality lead to the targeting of many of the most vulnerable in our community, resulting them in being remanded for matters that would not ordinarily attract a term of imprisonment.
In his second reading speech, Mr Anthony Carbines stated:
"We know that the changes we made have had a disproportionate impact on people who were already experiencing significant disadvantage, with a particular impact on Aboriginal people, people with disabilities, children and women. Ultimately, the net was cast too wide."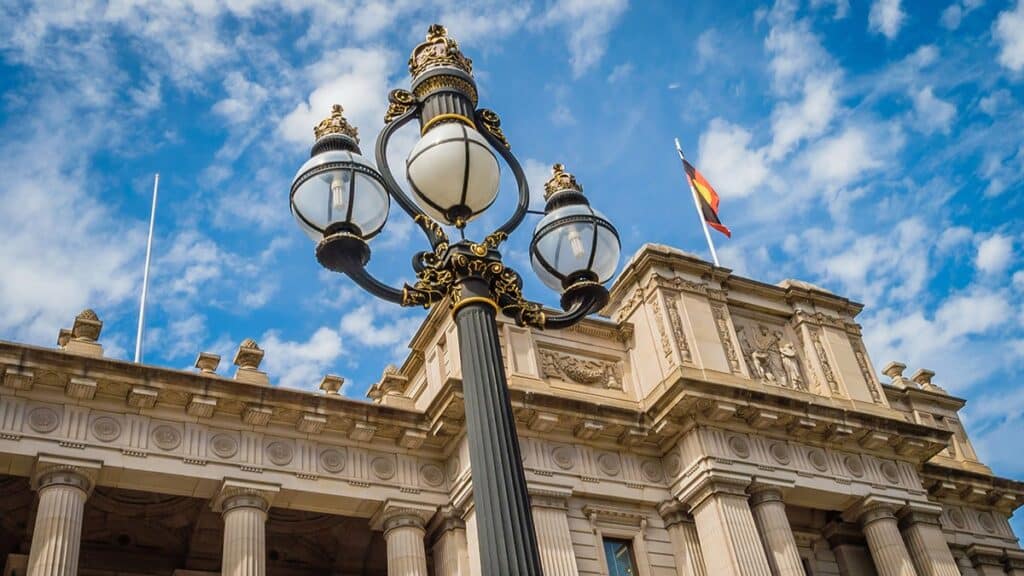 What does the Bail Amendment Bill 2023 do?
The recent Bail Amendment Bill 2023 (the Bill) proposes further changes to the Bail Act 1977, seeking to ensure bail laws protect the whole community and better target the use of remand to cases where it is necessary to prevent an unacceptable risk to community safety.
The bill amends the Bail Act 1977 with consequential amendments to several other Acts to:
Make changes to the tests applied and what bail decision makers must take into account in making determinations in relation to bail;
Repeal 2 offences; and
Address remand of those accused of relatively low-level offending and the particular impacts of the Bail Act 1977 on vulnerable cohorts including Aboriginal people and women (see the Explanatory Memorandum).
The Bill comes into operation on a day or days to be proclaimed; however, if a provision of the Bill does not come into operation before 25 March 2024, approximately 7 months after the Bill's introduction into parliament, it comes into operation on that day.
The case of Ms Veronica Nelson
The proposed amendments to the Bail Act 1977 were sparked by findings into the death of Veronica Nelson delivered at the Coroners Court on Monday, 30 January 2023. Ms Veronica Nelson was a 37-year-old Gunditjmara, Dja Dja Wurrung, Wiradjuri and Yorta Yorta woman.
Ms Nelson was due to appear at the Melbourne Magistrates Court after her arrest in December 2019. The Court, however, did not get to her case on 30 December and was subsequently stood over until 31 December 2019, when Ms Nelson made her own unrepresented application for bail, on the advice of a lawyer, to preserve her right to a legally represented bail application later. Bail was refused. Ms Nelson was required to show exceptional circumstances to justify a bail application because she was charged with breaching bail. She had also failed to appear in court on shoplifting offences and was accused of having committed a further similar offence.
Ms Nelson died alone in custody on 2 January 2020 from a rare gastrointestinal condition, suffering from opiate withdrawal and malnutrition while she was remanded in custody for a crime for which she would never have received a term of imprisonment. Her death was sadly found to be preventable.
As stated by Mr Carbines in his second speech:
The coronial inquest into Veronica's death found that the bail system has a discriminatory impact on Aboriginal people resulting in grossly disproportionate rates of remand, with the most significant impact being on Aboriginal women.
Summary of the Bail Amendment Bill 2023
Repeal of Bail Act offences

The bill repeals two offences under the Bail Act:

commit indictable offence whilst on bail; and
contravene conduct condition of bail.

The offence of failure to appear on bail will be retained.

Child bail reforms

The new Bill excludes children from the reverse onus bail presumption. There are exceptions to this for murder and other homicide offences so bail decisions relating to children will be solely based on the unacceptable risk test.

As with adults, the reverse onus bail test will apply to children accused of terrorism offences, who pose a terrorism risk, or who have a terrorism record.

Section 3B of the Bail Act 1977 is to be expanded to include:

The need to impose on the child the minimum intervention required in the circumstances and that remand of a child being is to be a last resort.
The common law rebuttable presumption of doli incapax (i.e. a child over 10 but under 14 cannot commit an offence).
The child's age, maturity, and stage of development.
The child's personal characteristics and history (experience of abuse, trauma, out of home care/ child protection).'
Cognitive impairment, ill health, mental illness, disability of child.
Whether the child would likely be sentenced to imprisonment/ whether time on remand would exceed likely sentence.
Importance of supporting child in education, work, training with minimal disturbance/ interruption.
The criminogenic and other risks that time in custody has been shown on children.
The fact that some cohorts of children experience discrimination, resulting in their over-representation in the justice system (aboriginal children, children in child protection, cultural and linguistically diverse backgrounds).

Aboriginal-specific considerations

Following consultation with Aboriginal communities s 3A of the act is to give greater guidance to the bail decision maker.

The provision is to support the common law responsibility of bail decision makers to ensure that incarceration rates of Aboriginal people are not further compounded unless there is a good reason (HA (a pseudonym) [2021] VSCA 64).

New s 3A requires consideration of:

Systematic factors that have resulted and continue to result in the over representation of Aboriginal people in the criminal justice system and remand population and the increased risk of Aboriginal people in custody.
Personal circumstances and lived experiences of Aboriginal people that make a person vulnerable in custody, may be a causal factor for offending behaviour, or may by disrupted by being remanded – such as disability, trauma, family violence, child protection involvement, housing insecurity, caring responsibilities.
The importance of maintaining protective factors that play a significant role in rehabilitation – connection to culture, kinship, family, elders, country, and community.
Other cultural obligations such as sorry business.

S 3A also requires a bail decision maker to identify and record the relevant matters they took into account when refusing bail to an Aboriginal adult or child to ensure they engage meaningfully with the considerations.

Restricted remand for summary offending

The bill will prohibit remanding offenders for minor offences pursuant to the Summary Offences Act 1996.

The bill will abolish the double uplift provision, and the test for bail will depend on the offence committed (for example, committing an offence on bail for certain offences will no longer amount to the exceptional circumstances test as it currently stands)

The reforms make it clear that remand is not an option for these offences which will not attract imprisonment.

Remand is, however, still available for serious summary offences of violent and sexual nature.

Accused persons may, for minor offences, be placed on bail subject to conditions and face bail being revoked if conditions are not complied with.

Consideration of likelihood of custodial sentence
The bill updates s 3AAA(1), which will now require bail decision makers to consider when applying the reverse onus test/unacceptable risk test whether the accused is likely to be sentenced to a term of imprisonment.
New facts and circumstances
The new bill will amend the Bail Act to allow a legally represented person to make a second bail application without the need to establish new facts and circumstances.
Other changes

The bill rectifies anomalies in the application of bail tests by:

Ensuring those charged with historical offences are subject to the same tough bail tests as those charged with contemporary offences.
Ensuring that consistent bail tests apply to accused people who offend further while subject to certain orders.
Extending the court's power to allow an accused to go at large.
Clarifying that an adjourned undertaking is not serving a sentence to ensure that the reverse onus test is applied consistently and as intended.

The Bill will also:

Adopt gender-neutral tests
Update the definition of Aboriginal person
Replace outdated terminology such as 'surety' with plain language
Make it clear that the rules of evidence don't apply in bail applications.