My licence is suspended. Can I drive in a different state?
If your driver's licence has been suspended or disqualified in any state in Australia, you cannot drive in another state. It is an offence in each state and territory of Australia to drive while suspended/disqualified, which means that even if you are driving in a state where you have not been disqualified/suspended and the police pull you over, you can be charged.
While each state and territory within Australia follows different legislation in relation to driving offences, each state is interconnected through an Australian road rules agreement and demerit point scheme.
This means that if you commit an offence in one state that attracts a suspension, disqualification or demerit points, it will be identified in the state that you are moving to when you apply for a licence transfer or a new licence. For example, if you move to South Australia and are suspended from driving in Victoria, this would be automatically flagged when you attend the licensing office, and you would not be issued a licence. If you commit a demerit point offence in another state, similarly, the local authority in your state will be notified of the demerit points.
The only caveat here would be if you are visiting another state and get suspended or disqualified there. It may be the case that there is a delay before your home state roads authority catches up on the interstate suspension/disqualification and notifies you due to the appeal period that applies in relation to any infringement notice, which is usually 30 days. This does raise a question about interstate drink driving offences or excessive speed infringements that attract immediate suspension periods. In Victoria, the mechanism is via a section 85 certificate under the Road Safety Act 1986, but this is beyond the scope of this article.
Even if you visit another state in Australia and you commit an offence that attracts demerit points or a licence suspension/disqualification, that information will be provided to the relevant licensing office in the state that you are residing in at some point.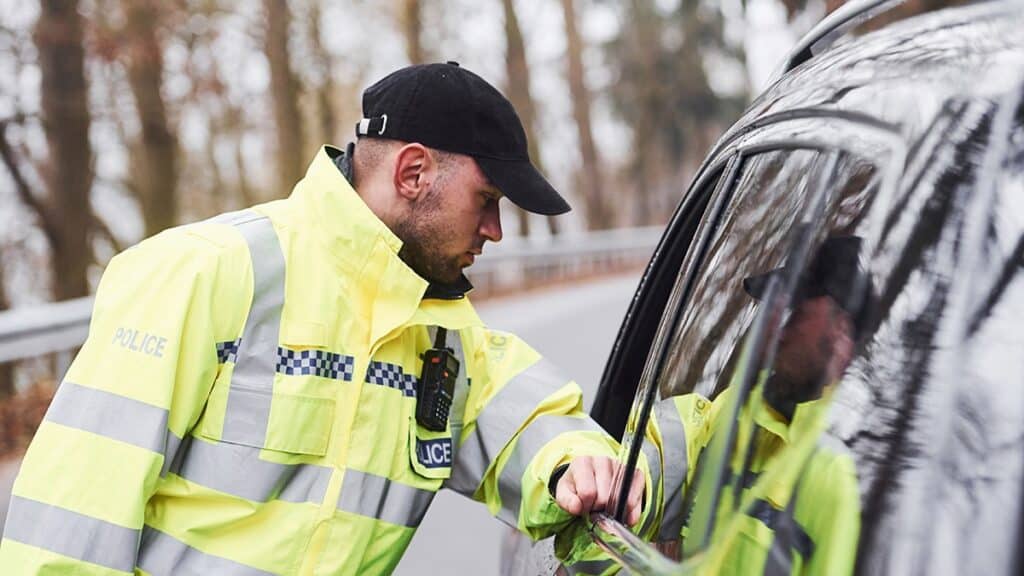 National Drivers' Licence Scheme
In Australia, a uniform set of requirements, including issuing, variation, renewal, suspension, and cancellation of licences, is implemented under a National Drivers' Licence Scheme (NDLS) established in 1997. In 1999, a framework for a national model regulation of driver licensing was approved by the Australian Transport Council (ATC) and implemented by Victoria and all other states in Australia. The national standard includes a demerit point register and transmission of offence penalties to home jurisdictions and for suspensions, disqualifications, and cancellations in one jurisdiction to apply in all jurisdictions. See further s 14 "mutual recognition" and s 21 "driving unlicensed or disqualified" outlined in the National Transport Commission (Road Transport Legislation Driver Licensing Regulations 2006) – schedule 1
Do Demerit Points transfer between states?
In relation to a suspension due to an accumulation of demerit points, the total number of demerit points that a person will accrue (regardless of where the offence is committed) will be in accordance with the state you reside in. For example, if you commit an offence in Victoria and then move to NSW, the number of points the offence carries in NSW will be applied to your licence.
The limit and number of demerit points for offences differ among the states, which technically means that if you committed an offence in Victoria that put your licence at risk for an accumulation of 12 demerit points, you may be able to keep your licence if you move to NSW, where the limit for an unrestricted licence is 13 points/professional driver 14 points.
However, this would need to occur before any suspension or disqualification was incurred, which would be difficult to facilitate. In theory, one solution might be to challenge the infringement, move states before you accept responsibility for the infringement, and then the higher demerit point limit would apply if you moved states before the imposition of the suspension/disqualification, but this requires a lot of effort to gain one or two demerit points.
The legislation in Victoria does not specifically state that if you are disqualified/suspended from driving in Victoria, you will be disqualified/suspended in other states in Australia. However, each jurisdiction makes it clear that it is an offence to drive with a suspended/disqualified licence either in that jurisdiction or interstate as established by the NDLS.
The table below shows how each State in Australia deals with interstate demerit points.
Interstate legislation
How each state deals with interstate demerit points or licence suspension/disqualification

Victoria

s 23A(b) Road Safety Act 1986
The secretary must not grant a driver licence or learner permit to a disqualified or suspended driver – this includes other states and territories as well as disqualifications in other countries if they would have resulted in the person being disqualified from driving in Victoria.
S 28B Road Safety Act 1986
Disqualified person must not apply for licence or permit ( applies to any state, territory or country) – 10

penalty units

S 76 Road Safety Drivers Regulations 2009

If a person holds a licence or permit to drive a motor vehicle issued in another jurisdiction, the Secretary may send to the driver licensing authority of that jurisdiction details of any offence (described in column 1 of Schedule 4)

This includes if a person is convicted or found guilty, the penalty specified in an infringement notice that has been paid, as well as proceedings that have been adjourned.

S 74 – Road Safety (Drivers) Regulations 2019

Secretary to record the appropriate number of demerit points against a person if the secretary is duly notified that a person has been convicted or found guilty of a relevant interstate offence as well as relevant penalties within an infringement notice issued to a person that have been paid.

"relevant interstate offence" – defined in division 1 of the act as being an offence against an Act or Regulation of another jurisdiction that is the same or substantially similar to an offence described in column 1 of Schedule 4.

South Australia

Part 3B – Demerit Point Scheme – Motor Vehicle Act 1959

S 98BB demerit points for offences interstate

S 98 BC liability to disqualification

S 98BD Notices to be sent by Registrar (re suspension/disqualification)

New South Wales

Road Transport Act 2013 NSW

Tasmania

Vehicle and Traffic Act 1999

S23 (1)(c) recording of demerit points when notified by driver licence authority under a corresponding law in another jurisdiction

S 24 licence to be suspended when demerit points reach prescribed limit

S 24 (2) notice of suspension to be served on the holder of licence stating the period of licence suspension and when the period is to commence.

A.C.T

Road Transport (General) Act 1999

S 66(3) disqualification in another state applies in ACT

S 66A person disqualified in another jurisdiction not eligible for restricted licence

Queensland

Transport Operations (Road Use Management) Act 1995

S 79D Notice to be given of suspension or disqualification by a police officer

Northern Territory

Traffic Act 1987

S29A(1) if a person's licence to drive is suspended under this act or another act the person is to be taken not to hold a licence to drive during the period of suspension

If you reach or exceed your demerit points limit your driver licence will be suspended and during your suspension period you will not be able to drive a MV, apply for or renew your licence in the NT, interstate or overseas.

Western Australia

Road Traffic (Authorisation to Drive) Act 2008