Aggravated Burglary Charges Frankston – Withdrawn – Frankston Magistrates' Court
Aggravated Burglary Charges Frankston Charges:
Section 77(1) Crimes Act 1958 (Vic) – Aggravated Burglary (person present)
Section 74 Crimes Act 1958 (Vic) – Theft
Aggravated Burglary Charges Frankston Penalties:
Aggravated Burglary carries a maximum penalty of 25 years imprisonment. It is important to note that this charge is able to be heard and determined in the Magistrates' Court because it is listed in Schedule 2 of the Criminal Procedure Act 2009 (Vic). This means that there is a jurisdictional limit of two (2) years imprisonment if heard in the Magistrates' Court.
Theft carries a maximum penalty of 10 years imprisonment. Theft is also a charge that is able to be determined in the Magistrates' Court and therefore the jurisdictional limit applies, although multiple charges opens the Magistrate's sentencing discretion up to five years in aggregate.
Aggravated Burglary Charges Frankston Facts:
The owner of a property was in bed when an offender (or offenders) entered the property and stole a number of items before leaving in the owner's vehicle, having stolen the keys whilst inside the property.
None of the items were recovered and the vehicle was discovered two days later, having been destroyed by fire.
Police charged our client on the basis that his DNA was found on a bottle of ginger beer and a bottle of juice which were found outside of the property.
Aggravated Burglary Charges Frankston Result:
Our office attended at the court and case conferenced the matter with the Prosecution. It was pointed out that given there was no other evidence besides DNA on a bottle, a prosecution would be very difficult. There was no other evidence to put our client in the property or even in the stolen vehicle that had been destroyed.
Prosecution suggested that the matter be progressed to contest mention so that a full brief could be requested and obtained from the informant. They were not prepared to withdraw the charge given that our client's DNA was found at the property, albeit outside and on a moveable object.
It should be noted that the Office of Public Prosecutions has a policy in place for scenarios where cases are substantially or wholly reliant on DNA evidence. Ultimately, prosecution must not proceed unless upon instructions from the Director of Public Prosecutions. Accordingly, unless further corroborating evidence was produced it was clear this case was going nowhere.
The matter returned to court for a contest mention and no further information had been furnished by the Prosecution, despite numerous requests from our office. Fittingly, the charges were withdrawn by the Prosecution.
Our client was elated that these very serious charges had been withdrawn. He was thankful that our office negotiated with the Prosecution and continued to press the informant for further evidence. Some lawyers get confused by the presence of DNA. Just because DNA is present does not mean the prosecution is made – the element must be able to be satisfied beyond a reasonable doubt.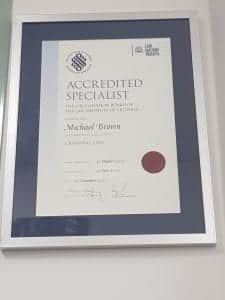 For further information about our criminal law services, contact our Criminal Lawyers Frankston, complex matters require expert defence! 03 8644 7322