The Best Criminal Lawyers in Geelong "Be represented by the best!"
There is a reason that people see criminal law specialists. We see specialist mechanics for specific types of vehicles and specialist doctors to deal with particular health issues. We need to know that the person attending to our issue has the most current and most particular knowledge about our problem.
Dribbin & Brown Criminal Law is a firm founded by principals David Dribbin and Michael Brown. Dave and Mike have between them 40 years of experience as criminal defence lawyers.
Michael Brown is an accredited criminal specialist who has undergone the Law Institute of Victoria's rigorous pathway of continuing education and examination with great success. This means that Dribbin & Brown Criminal Law Geelong is a firm that is under the guidance of the best of the best.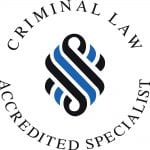 There are many firms that deal with criminal law as a part of a busy general practice. Their lawyers have knowledge about such diverse legal matters as buying and selling houses, writing wills and even family law matters.
What we do is different. Our solicitors live and breathe criminal law. We have experience dealing with criminal matters from the very beginning of the matter right through to the very end. We even have lawyers who dedicated to working with you and a barrister if your case goes to trial.
Best Criminal Lawyers in Geelong
Dribbin & Brown Criminal Law Geelong is a one-stop criminal defence shop so that you do not need to worry about getting the best and most accurate advice and explanations. We make a stressful situation as manageable as possible. You don't need to worry that you might miss something important because we are there to make sure that does not happen. Our finger is on the pulse of the court.
Dribbin & Brown Criminal Law is a firm that is used to running trials in the County and Supreme Courts. You may never have even been to a court before. Our lawyers go every day. They know what is expected and how to achieve the best possible outcome.
Sadly, many people who try to self-represent end up in situations that are much worse than they originally thought possible. They can make poor decisions simply because they are not aware of all the choices they could make. Your first choice is how you want to plead to the criminal charges against you. You want the best possible advice to decide what is the right thing to do in your situation.
You may have a lot of traffic fines, or you may have been charged with property damage. You may have been charged with something even more serious like rape or murder. You need a lawyer who is going to get to the bottom of the charges and accusations against you and fight for your rights and your freedom.
Dribbin & Brown Criminal Lawyers are the best criminal lawyers in Geelong if you want a specialist team on your side when it really counts. Make that appointment 03 8644 7300 and take control of your legal future.