VicRoads Medical Review
In Victoria, VicRoads is responsible for ensuring road safety and has the authority to request medical reports and conduct medical assessments to ensure all licenced drivers are medically fit to drive and have the necessary skills to drive safely. If you drive when Vicroads has cancelled your licence pending the receipt of a fitness to drive report, you may face court for driving disqualified.
Driving a motor vehicle is a complex task requiring a combination of skills, including good vision, judgement, perception, and physical abilities, and there are various medical conditions, injuries, and treatments that can affect a driver's ability to operate a vehicle safely. Drivers should be aware of their obligations, responsibilities, and the appeal process if they disagree with a decision made by VicRoads regarding their fitness to drive.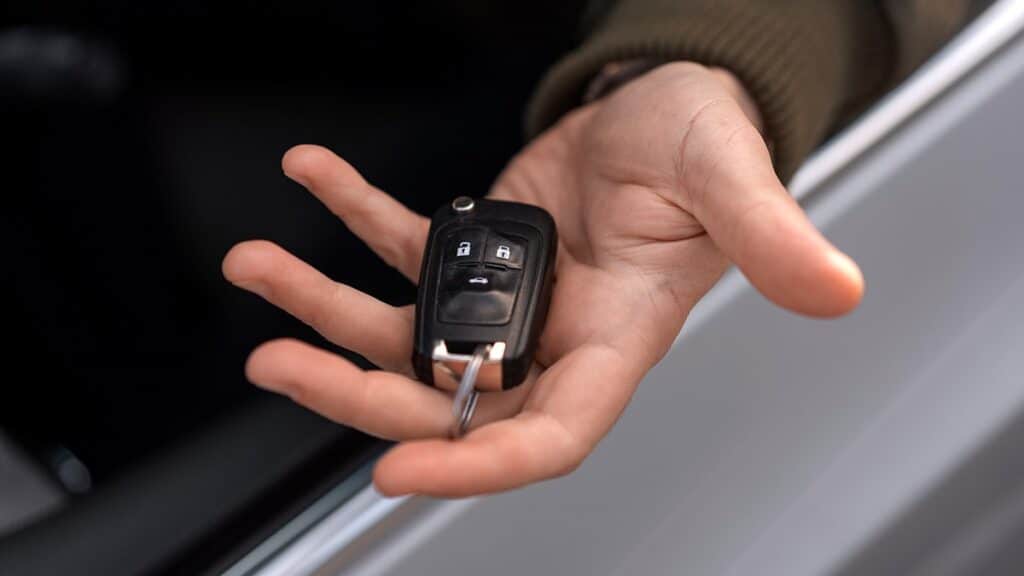 Fitness to drive and reporting responsibilities
Drivers have a responsibility to notify VicRoads if they have or develop a serious or chronic medical condition, illness, disability or injury that could affect their fitness to drive safely. Drivers must also inform VicRoads of any medical treatment that may compromise their driving ability. Failing to do so poses risks to road safety and can also impact insurance coverage.
Many medical conditions and treatments can affect a driver's ability to operate a motor vehicle safely. Common conditions that may impair driving include epilepsy, diabetes, psychiatric conditions, vision impairments, hearing impairments, cardiovascular disease, and cognitive impairments.
Who can make a report to VicRoads?
The police, health professionals and members of the public can report their concerns about a person's fitness to drive safely by notifying VicRoads. Reports can be made anonymously, and those who make a report in good faith are protected from civil or criminal liability. If a report is received about a person's driving safety, VicRoads has a vital role in investigating to ensure all drivers meet national medical drive standards.
Obligations of health professionals
While there is currently no mandatory reporting requirement for health professionals regarding a patient's fitness to drive in Victoria, there is an ethical obligation for a health professional to support public safety. Therefore, a health professional may have a duty to notify VicRoads if they assess a patient as likely to endanger the public by driving when medically unfit.
A health professional may also do so anonymously. If a practitioner believes that a driver presents an immediate risk to public safety, they may also complete a report directly to the police. Road safety legislation protects practitioners from civil or criminal liability for making a report in good faith.
Reporting medical conditions and disabilities
Having a medical condition or a disability does not mean a person is ineligible to hold a driver licence. However, a person with a long-term, permanent disability may need to meet certain conditions to apply for and maintain their driver's licence.
A disability includes any kind of physical or functional limitation, such as:
Permanent disabilities (caused by amputation, injury, medical or congenital conditions)

Other long-term conditions that affect your thinking abilities or behaviour.
If you wish to drive and you have a disability, you need to:
Meet the VicRoads standard requirements for getting a full driver's licence, learner permit or probationary licence;

Declare your disability or chronic long-term medical condition in your licence application to VicRoads; and

Provide a medical report with information about your disability or medical condition to VicRoads (see the Medical Review Process).
Medical review process
VicRoads has a legal obligation under the Road Safety Act 1986 to assess and investigate any concerns about driving safety. If VicRoads receives information about a medical condition or disability that could affect a person's ability to drive safely, VicRoads may require a person to complete the medical review process to assess medical fitness to drive safely.
The medical review process comprises three key stages:
Reporting a medical condition

: If VicRoads receives information about a medical condition or disability that could compromise a driver's ability to operate a motor vehicle safely, the individual may be asked to participate in the medical review process.

Assessing fitness to drive

: Medical practitioners assess a driver's medical fitness to operate a motor vehicle by referring to the

AustRoads

national driver medical standards. In some cases, a driving assessment may also be necessary. VicRoads assesses each medical report on a case-by-case basis and may determine if a driving assessment is required.

Medical review outcome:

The individual receives the outcome of their medical review. The outcome is determined based on the gathered information and assessments, directly impacting the individual's ability to continue driving safely.
If you are unsure about the process, contact our office for an appointment.
Assessing fitness to drive
The Road Safety Act 1986 grants VicRoads the authority to ask any driver, including those with interstate or overseas licences, to provide medical and other reports and to test their driving skills.
The Assessing Fitness to Drive for Commercial and Private Vehicle Drivers Standards is used by health practitioners and VicRoads when assessing fitness to to drive and the requirements for safe driving.
VicRoads may request a medical report from drivers when it receives information indicating concerns about their ability to drive safely. If a driver fails to provide the required medical report, VicRoads is legally obliged to suspend their licence. Drivers must comply with this request to avoid licence suspension.
In most cases, a VicRoads medical review assessment does not result in driver licence cancellation.
Assessing Fitness to Drive standards vary between private vehicle drivers and for commercial vehicle drivers. The medical criteria that need to be met for fitness to drive are higher for commercial vehicle drivers (including heavy vehicle drivers).
Licence Suspension and Cancellation
If the medical review assessment process shows that you do not meet the national medical standards, you won't be able to continue driving, and your driver licence will be suspended or cancelled.
VicRoads may also suspend or cancel a driver's licence if a driver does not provide the required medical report or refuses to undergo an assessment. If your licence is suspended or cancelled, VicRoads will provide you with a letter outlining the steps required to reapply for your driver licence or learner permit.
Appealing a Decision
Drivers have the right to appeal decisions made by VicRoads by requesting an internal review. Drivers can request an internal review of a decision within 28 days after receiving notice of the decision. The review process considers the relevant information available at the time the decision was made. VicRoads will conduct a review of the decision and will either confirm or change the decision made.
A person can appeal to the Magistrates Court within a period of 28 days of receiving notice of the decision or when notified of the outcome of an internal review by VicRoads. The Court will arrange a date for the appeal to be heard. If the appeal is successful, the learner permit or driver licence will be reinstated upon presentation of the court order to VicRoads.
To lodge an appeal, you must:
Give written notice of appeal to the Magistrates' Court. The Court will arrange a date for the appeal to be heard, and you will be given an endorsed Notice of Appeal.

Give VicRoads a copy of the endorsed Notice of Appeal at least 14 days before the appeal is heard.
Dribbin & Brown Criminal Lawyers can help you through both of these processes.
Authority to Drive on Interstate or Overseas Licences
If a driver's medical report or driving assessment shows a person can drive safely, they will maintain their authority to drive on their interstate or overseas licence. VicRoads will only remove this authority if the driver is assessed as medically unfit to drive, fails a driving assessment, refuses to drive assessed or to provide a medical report, or refuses a test.
Access to Medical Records Held by VicRoads
To access your medical records held by VicRoads, you must make a Freedom of Information (FOI) application and pay a fee. Decisions on what information will be available are made on a case-by-case basis under the Health Record Act 2001 and the Freedom of Information Act 1982.
VicRoads may provide driver health information to various bodies, including bodies that advise on medical fitness to drive, law enforcement agencies, road and traffic authorities, the Transport Accident Commission (TAC), courts, other services and other authorised entities.