Council Charges Melbourne Victoria
Council Prosecution Lawyers – Melbourne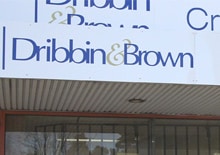 Council Charges – Council prosecution involves the alleged breaching of local council laws. Court can be a daunting place and it will be important to retain a lawyer to appear on your behalf to protect your rights.
Dribbin & Brown Criminal Lawyers has extensive experience in council related matters. We have offices in the Melbourne CBD, Ballarat, Ringwood, Dandenong, Geelong, Frankston and Moorabbin in close proximity to the local courts.
Cases we have successfully defended include those where a family pet has escaped and attacked another animal or person, where the RSPCA is prosecuting a person in relation to animal cruelty, and where the council is proceeding against a business in relation to breaches of the Food Act.
If you have been charged with any of the above offences it is wise to engage a lawyer with experience. It will only cost you a phone call to make the enquiry, so call today.
For specific information on each of the above-mentioned topics, please click on the relevant links on the right.
If your matter is urgent please call our Criminal Defence Lawyers.