Criminal Solicitors Geelong "Skilful Advocacy"
Criminal Solicitors Geelong – There is nothing more important to you than your future and the future of your loved ones. If you have been charged with a crime then the security of your future is in jeopardy. You may be looking at a hefty fine or even time in custody if you are found guilty of the crimes you have been charged with.
Even if you are found 'not guilty' of the charges laid against you, you still have to deal with the court process. You still have to stand there and answer to a magistrate. You still may have to watch your lawyer question witnesses who are accusing you of criminal activity. The court process is not something you can avoid, because even if you plead guilty you still have to go to the actual court.
No matter how confident you are about your ability to defend yourself in court, you really need a lawyer. There are procedural matters and legal arguments to be made. You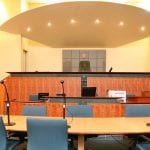 wouldn't trust your defence to an amateur, so why try to self-represent? Sometimes the difference between a conviction and an acquittal is a good lawyer who can examine evidence against you and show a jury that the evidence isn't as clear cut as the police say it is.
You may have never been to court before. Our solicitors go every day. Dribbin & Brown Criminal Solicitors Geelong know how to make the best of your legal situation. This means making the best of your case. Just because you have been accused of something isn't the end of the matter. Don't give up – you might have a very good case that you need a lawyer to help you explain to a magistrate or a jury.
Criminal Solicitors Geelong " Expert Legal Defence"
Dribbin & Brown Criminal Solicitors Geelong is a firm that is used to running trials in the County and Supreme Courts. Our lawyers deal with charges from traffic fines to murder and everything in between. Many of the general firms only have experience defending less serious criminal charges. We can represent you for both summary and indictable matters.
If you have been charged with one of the more common charges in your area – theft, burglary or property damage – then you will be well served in speaking to an experienced criminal solicitor.
Perhaps you are facing issues with driving charges. Our solicitors are also practiced in dealing with traffic fines, even multiple fines that have built up to a point that you might feel overwhelmed.
If you feel overwhelmed about the legal challenges you are facing, then the best thing that you can do is to call us immediately and make an appointment to see one of our approvable criminal defence lawyers face to face. They can discuss your charges with you and give advice that is specific to your situation.
The team at Dribbin & Brown Criminal Solicitors Geelong are the team you need on your side when it's your turn to face the magistrate at Geelong Law Court.
Do yourself a favour and call us today! 03 8644 7300