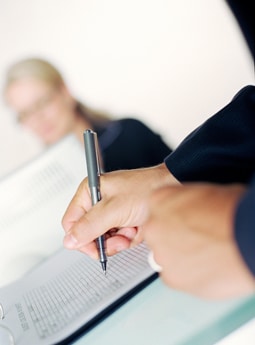 Criminal Lawyer Fees
Don't go to Court unrepresented because you feel you can't afford it or you perceive your matter to be relatively straight forward. A criminal record can have a significant impact on a person's life including current and future employment prospects as well as travel.
Is legal representation necessary?
There can be broader implications resulting from criminal charges that you may not have considered. It is always worth consulting an experienced lawyer for legal advice before attending Court.
Consider this example: You are served with an Intervention Order by the police following an argument with your partner. A situation such as this could result in you not being able to see your partner or children for a considerable period of time, receiving criminal charges, losing the ability to hold or obtain a firearms licence and your visa status or citizenship application being impacted.
Often seeking legal advice early can prevent a snowball effect of further legal costs and implications which can arise in a situation as outlined above.
Our costs
For Magistrates' Court matters our policy is to quote one fee for services rendered wherever possible. So you will know exactly what your legal representation will cost without the additional stress of being subject to hidden fees and ongoing charges. That fee will usually be somewhere between $2000 – $3000 dollars for more straight forward matters in the Magistrates Court. That fee changes when the matter is complicated, or is being contested requiring more than one appearance or relates to a serious indictable matter that is proceeding through the indictable stream.
For matters in the County and Supreme Courts we will endeavour to be clear from the outset in regard to our fees.
It is important to make sure you are comfortable with the lawyer representing your interests. Always remember that your legal representative is your choice.
Don't put yourself at risk. Call our office to discuss your case with one of our experienced criminal lawyers today.